Private Insurances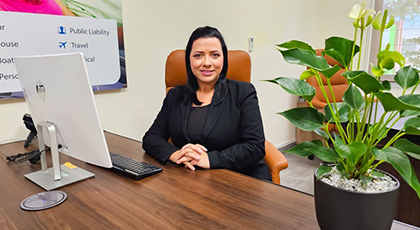 Car insurance
No two people are the same. And one car is not the same as another. That's why we offer a wide range of choices for you to insure your vehicle. From simple (Third Party Liability) to the top of the line (Comprehensive) and everything in between. Check out all the possibilities.
Your vehicle insurance with Aruba Happy Insurances
We reward good drivers. If you drive accident-free, we reward you with a no-claim discount of up to 80%. And if something happens to your vehicle, then we will make sure that you'll be inconvenienced as little as possible.
Do you have any questions? For a quick answer, contact one of Aruba Happy Insurances advisors.
House insurance
Your home insurance with Aruba Happy Insurances
Enjoy your home with the ones you love, in your house, with your own belongings. You want to keep it this way, and you can. With Aruba Happy Insurances Home insurance you are excellently covered.
Options for contents insurance
Your precious belongings can be taken from you in the blink of an eye, whether it's the result of a break-in, fire from a short circuit or vandalism. That would be a shame! But don't worry, with Aruba Happy Insurances Contents insurance, everything in your house or rental home is covered, including damage.
Whether you're still paying off a mortgage, or if you've already paid off your house, our homeowners insurance will guarantee that your house is covered for damage as a result of a fire or storm. This way, your house will remain a solid investment.
Do you have any questions or would you like assistance in taking out Home insurance? Our staff is happy to be of service. Even if something has happened, for example a fire, we will gladly help you as soon as possible
Boat and yacht insurance
Boating is all about tranquility and freedom. The freedom to make your own choices. That's why Aruba Happy Insurances offers the Caribbean's most versatile Boat and Yacht insurance. Aruba Happy Insurances understands that your weekly family outing, anchored in a quiet bay, requires a very different type of insurance than your deep-sea fishing trips at night with your best friends. With Aruba Happy Insurances Boat and Yacht insurance you can enjoy peace of mind, knowing you are properly and comfortably insured against all risks.
Travel insurance
Your travel insurance with Aruba Happy Insurances
Enjoy travelling with Aruba Happy Insurances. You can easily take out travel insurance today. Or choose Multi-Trip Travel insurance for the entire year. Are you planning on doing something special? Then you have the option of taking out additional coverage, for example for winter and water sports or golf.
Single-trip Travel insurance
Take out your single trip travel insurance with Aruba Happy Insurances in no time. Just contact or visit our office and take it out right before your departure. Each time you travel, you specify who you're traveling with and any other details. Have a great vacation.
Trip Cancellation insurance
With Aruba Happy Insurances Trip Cancellation insurance, you won't be burdened with the financial consequences of cancelling, interrupting or delaying your trip. Having to cancel or put your trip on hold is already difficult enough.
Multi-trip Travel insurance
Do you go on vacation more than twice a year? Then experience the convenience and advantages of Aruba Happy Insurances Multi-trip Travel insurance. Always feel safe when you travel worldwide, whether it's by yourself or with your family. Check out our options.
Medical insurance
Young or old, in poor health or in tip-top shape? No two people are the same! Some need more care than others. And someone else wants a lot of comfort. That's why we offer a variety of choices. Choose our Healthcare package that best suits you.
Your healthcare insurance with Aruba Happy Insurances
Good health is invaluable. So is comfort and the proper handling of healthcare costs. You're in good hands with Aruba Happy Insurances.
Personal accident insurance
Personal accidents are always unexpected and can have major consequences. We don't want to assume they'll happen, but when they do, it's better to be well insured. Sometimes the financial consequences are immense. AHI's Accident insurance will help you and your family cope with the financial consequences of an accident, even in the event of permanent disability or death. Contact us now for more information.
Public Liability insurance
Things happen by accident all the time: the kids break a window throwing rocks; you break a borrowed drill; your dog chews through somebody else's TV cable. These are the kinds of accidents that can just happen. With Aruba Happy Insurances Public Liability insurance, you know these sorts of accidents won't become financial burdens for you.
Wherever you are in the world, we reimburse the costs of damage that you, the person you live with, or your pet have caused, whether it's bodily injury or material damage. Contact us now for more information.
Life Insurance
Work, home, family:
organizing our lives is a full time occupation! And much of it depends on a regular income. But what if that income suddenly stops, either by natural cause or other circumstance. Could you and/or your loved ones continue to support your standard of living? And what about your children's future – say, if they want to go to college? None of us like to worry too much about the future. At Aruba Happy Insurances, we've made it our mission to look ahead, with you.
Pensions
Retire comfortably!
A pension plan that lets you save for those life stages when your regular income is no longer available. Think of retirement, but also about your surviving dependents if you're no longer there to provide for them. Also, you could be without a regular income after becoming disabled for work. Many employers offer employee benefits via a pension plan. However you can also take matters into your own hands, as an individual, entrepreneur or major shareholder and protect your financial future. Choose what best fits your needs.